Gaisah gives Ghana her second medal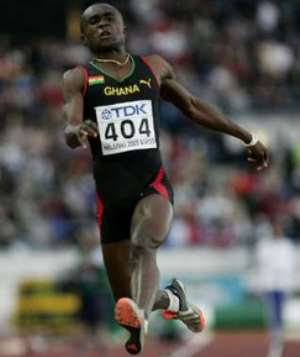 Accra, Aug. 14, GNA - Ignatius Gaisah, Sports Writers Association of Ghana (SWAG) Sports personality of 2004 gave Ghana her second medal at the World Athletics competition in Helsinki, Finland on Saturday. He won silver in the men's long jump dominated by American Dwight Phillips who held on to his crown while host Finland celebrated their first medal when Tommi Evila won bronze.
Ghana's heptathlete pin-up girl, Margaret Simpson, was the first to give the nation her first-ever medal at the world event.
She produced a last gasp performance in the javelin and 800 metres race to increase her point build-up to win bronze in the heptathlon. Ghana is now placed 22nd in the 38-nation table topped by the United States of America with 24 medals - 13 gold, eight bronze and three silver.