DOL ZONE ONE: Danger Looms As Techiman City Report Eleven Wonders Player Inducement To FIFA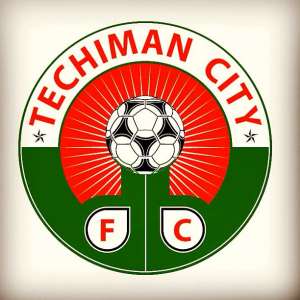 The Ghana Football Association could wait for some more time before deciding the winner of the Zone One in the Division One League as Techiman City have officially reported Techiman Eleven Wonders to FIFA, CAF and the GFA for inducing their player Martin Kyeremeh ahead of their clash in Techiman.
The battle between the two Techiman clubs will see the former Premier League campaigners dragging Eleven Wonders on the legal route after r the Discipline Committee of the GFA earlier rule on the matter in favour of City.
The Appeals Committee threw away the ruling of the DC to rule in favour of Wonders who were charged for inducing the player ahead of the local derby between the two sides.
Techiman City who were not happy with the ruling of the Appeals Committee sent the matter to the Review Committee to seek redress but the committee is yet to give the matter a hearing.
Fearing an underhand dealing could swerve the case in favour of Techiman Eleven Wonders, City have reported the matter to the GFA, copying CAF and FIFA about the development.
Speaking to GHANAsoccernet.com after officially alerting FIFA on the latest development, the President of Techiman City FC Charles Kwadwo Ntim 'Micky Charles' said: "We have officially written to the GFA and copied CAF and FIFA about the inducement of our player Martin Kyeremeh by Eleven Wonders."
The outspoken club president who is currently in Europe seeking for the legal support of some English lawyers added that even though they are waiting for the decision of the Review Committee on the case, they see it be necessary to alert the world football governing body about the development.
"We are relying on the Disciplinary Committee rulings on the protest filed by Techiman City against Eleven Wonders. We filed a protest about Martin Kyeremeh' inducement and won the points so we aren't letting it go after the AC turned the ruling," he added.
The Zone One of the Division One League has been characterised by legal wars compelling the DC to suspend the zone for a month to handle the legal issues but the legal tug of war does not show any promise of ending anytime soon.
See copies of the letters below: