Abedi Cautions Black Stars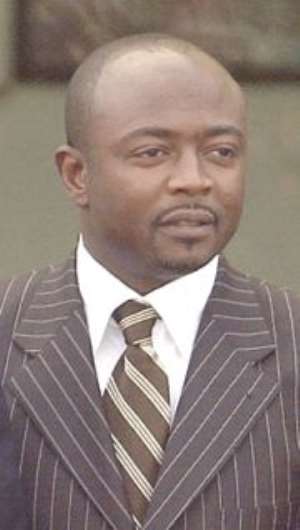 Abedi Ayew Pele, former Black Stars skipper, has cautioned the team that the race to join four other Africa nations to represent the continent at the 2006 World Cup should not be considered a done deal until they win the two remaining matches convincingly.
Speaking to the press last Monday at the Wright Wright Wright Limited, a UK football agency press conference in Accra, the soccer maestro pointed out that they could only realise their long-cherished dream of making it to Germany when they exhibited total commitment and eschew complacency.
"Although we have a leg firmly planted in Dutchland following the Stars' 2-0 sterling performance against Bafana Bafana in Johannesburg, we should approach the remaining two qualifers as though our lives depend on them, because anything can happen on the field of play''
Abedi, one of the finest footballers the world has witnessed, said that if there were any time Ghana must make it to the world's most popular sporting event, then it was now.
"It is the most glorious opportunity that has been presented to Ghana football and we shouldn't relent in our efforts," the F.C, Nania boss said.