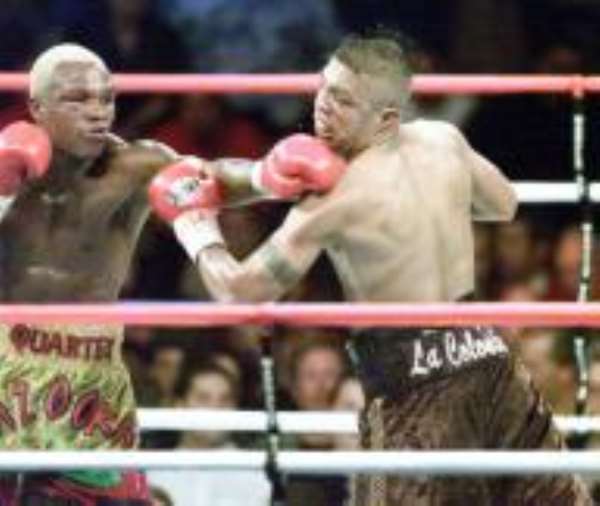 Former WBA welterweight champion, Ike 'Bazooka' Quartey, will emplane for the USA tonight for his fight against American, Verno Phillips on June 18.
While there, he will sign for the fight and round off his training schedule as well as undergo a medical examination.
This fight forms part of the Bazookaman's move to recapture world title glory.
Speaking to the Graphic, Quartey said he was highly pshyched up for the bout to record his 31st knockout. "Phillips has never come across my type and I will make sure I knock him out," he said.
Monitoring the outcome of the Phillips/Quartey bout will be 'Golden Boy' Oscar De la Hoya, who wants another showdown with his oldtime rival (Quartey) in September.
Quartey told the Graphic that he is itching to settle score with De la Hoya who handed him the first deafeat of his career in February 1999 at the Thomas and Mack Center, Las Vegas, USA.