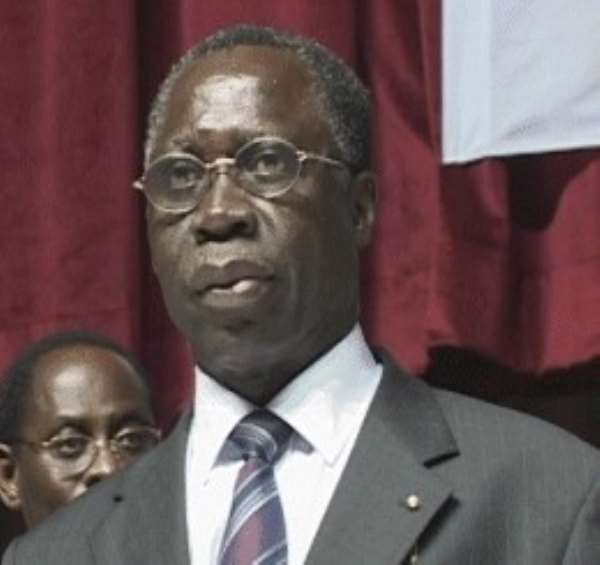 Accra, May 24, GNA - Mr Yaw Osafo-Maafo, Minister of Education and Sports, on Tuesday expressed dissatisfaction about Ghana's position on the 2004 corruption index list despite Government's efforts to build a resilient economy.
The Minister said Ghana's ranking of 65th in the 2004 corruption list provided by Transparency International, a worldwide anti-corruption organisation, was not good enough.
Speaking at the opening of the 2005 Accountants Conference in Accra under the theme: "Corruption and National Development", Mr Osafo-Maafo said in the light of the current situation, a lot of effort was required to strengthen the public institutions that had been established to combat corruption.
He said the Government had demonstrated the political will and the zeal to deal with corruption by passing several laws, such as Internal Audit Act, the Procurement Act and Financial Administration Act, to create a corruption-free society and increase investor confidence in the national economy.
Mr Osafo-Maafo noted that while the Government recognised the relationship between poverty and its proneness to corruption, it had not taken the easy option of throwing cash into the economy as "soup to the masses" with a view to earning short-term gain.
"Financial discipline is another trait Government will want Ghanaians to appreciate as we move to build corruption-free structures and processes on our way to eradicating poverty."
Mr Osafo-Maafo said the fight against corruption required a collaborative effort from all actors to nip the canker in the bud and it should not be left on the shoulders of a few institutions. He urged Accountants to ensure that their professional code of ethics remained a living document.
"You must diligently apply the standards of the profession even if at the cost of losing some clients.
"The development of the motherland can be guaranteed if every resource is used transparently and judiciously."
Mr Daniel Acquaye, President, Institute of Chartered Accountants, said corruption appeared to be on the increase despite the growing call for its control and the empirical evidence of the damage it unleashed.
"When important decisions are determined by personal interest without regard to the concerns of the State and the wider community, political, economic and social costs tend to be high," Mr Acquaye said. He noted that although complete eradication might be unrealistic, the need to overcome vested interests of individuals could not be overemphasized.
Mr Acqyaue said the enactment of laws to guide financial administration was necessary but with underhand dealings becoming more sophisticated there was the need to empower specialized independent anti-corruption agencies to exclusively fight the canker.
He said the success of such agencies depended on both determination and integrity of personnel adding without adequate resources the guarantee of independence of those agencies would be a mirage.