Odartey Lamptey Floors Cheating Wife
Sports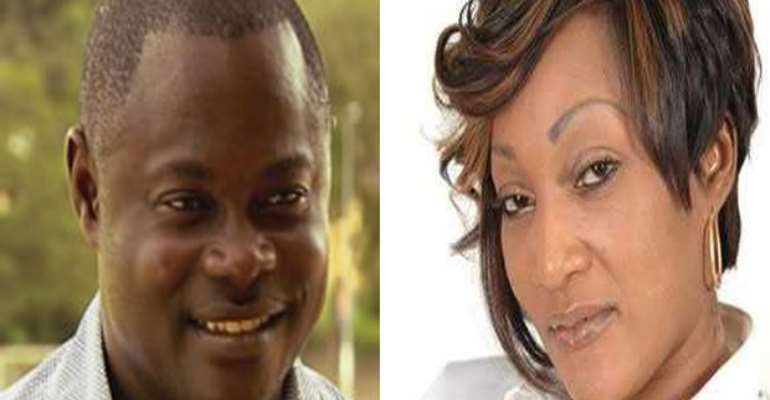 Ex- Black Stars forward,  Nii Odartey Lamptey's wife, Gloria Appiah,  has lost a claim for 50% share of the fortunes of the player  in an infidelity drama four years ago, this paper has gathered.
Yesterday, an Accra High Court ruled that Gloria Appiah committed adultery when she gave birth to three children out of wedlock and subsequently quashed her motion to be awarded half of the property of the ex-Black Starlets ace player.
It was Justice Cecilia Don-Chebe Agbevey who ordered the estranged wife to vacate the footballer's plush 7-bedroom East Legon apartment within 30 days.
Odartey told Starrsportsgh, "I thank God for taking me through this fight successfully because I didn't know how far I could go. I'm grateful that the toils that I have gone through for the past 21 years did not go in vain."
He added, "Though I've lost a few properties, I'm very content that at the end of this case, I have retained most of them and I'm still alive too.
"When I was informed that the [three] children were not mine, I knew how I felt. Playing the role of a father to children I thought were mine for 21 years and realizing otherwise later, I nearly committed suicide. God gave me renewed energy and courage to withstand these pains and today, I can say I have gotten over them all.
"And today, with the final judgement, I thank God that my properties, my school and others, I have kept them. She can take the little awarded her. Today the divorce has been granted and that burden that was on me is gone. Now, I'm a free and happy man, ready to start life again."
DNA results revealed that the 42-year-old never fathered any of his three children after 20 years of marriage in a chilling expose' which marked a dramatic end to the relationship.
Lamptey has insisted that he never asked his estranged wife to bonk other men to get pregnant for him over claims that he was 'impotent.'
The ex-Ghana star now has two children with movie star Ruweida Yakubu.