FEATURE: Live telecast of GHPL matches - time to seek for fairness
Sports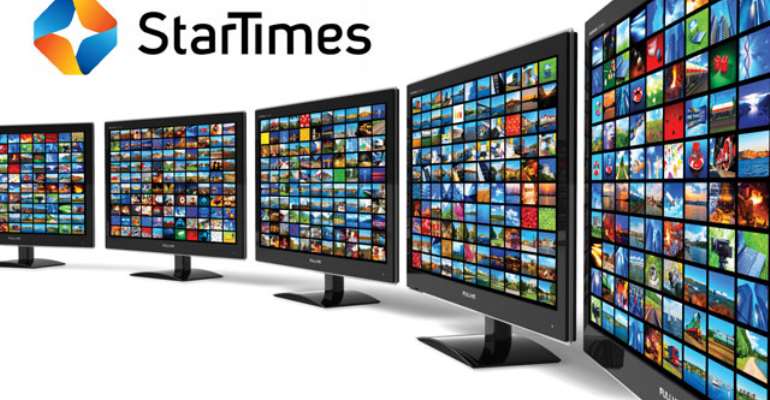 Following the decision by Aduana Stars fans not to allow television sponsors of the Ghana Premier League, StarTimes and their partners GBC to telecast their clash with Asante Kotoko LIVE on Monday, opinions have been divided as to whether the action of the fans was right or wrong.
The school of thought that says the fans were right in their act argue that since StarTimes/GBC failed to telecast Aduana Stars' clashes with WAFA and Berekum Chelsea LIVE, the fans were right in restraining them from airing their clash with Kotoko LIVE.
However, another school of thought, which I belong to, believe that the conduct of the fans to forcefully deny the broadcast sponsors the opportunity to telecast was too primitive and outmoded since dialogue could have solved the issue even if they were still not going to allow StarTimes/GBC to telecast the match.
Many clubs have stopped StarTimes/GBC from covering their matches and showing them LIVE on tv which was successful but they never used force and threatened the precious lives of journalist whose only crime was to telecast the match to market the products of the same agitated clubs.
Despite condemning the fans of Aduana Stars, I have pondered over the matter over and over again and have realised that their fans had a genuine case but their approach to tackling it jeopardised their sweet side of the story.
The conduct of the fans must be seen as a way of questioning the schedule of how the matches are shown LIVE on tv despite being condemnable.
How is the schedule like? Is the Premier League Board directing StarTimes to evenly telecast all matches or the broadcasters are using their own discretion to telecast the matches?
From my investigations, the PLB does not care about which match comes on tv and how it is shown. All they are interested in is the fact that there is a television sponsor for the league.
Are you aware that despite the league being 18 matches old, no match from Wa, Tamale, Bechem and Dormaa Ahenkro has been shown LIVE on tv? Yet, Great Olympics have gotten six of their matches aired LIVE on tv. Meanwhile, all clubs received the same amount of money from StarTimes.
Is this fair?
Why must we all receive the same amount of money from a sponsor who expects something from us in return, yet I observe mine strictly whilst another does not care? Is this not injustice?
However, I believe that since we have history guiding us, this shouldn't be too much of a problem for the PLB to iron.
Optimum Media Prime in collaboration with Metro TV televised LIVE Ghana Premier League matches for a five-year period with a schedule I believe the PLB can adopt.
Mathematically, if two matches are shown LIVE on tv every week, it means sixty matches will be LIVE on tv for the 30-GHPL weeks.
If the PLB are then to share the matches among the 16 Premier League clubs, each club will have at least three matches LIVE on tv.
This is what we call fairness.
This will ensure that all clubs that benefited from the sponsorship package are being evenly treated in terms of coverage.
That will ensure that matches in Wa, Tamale, Bechem and Dormaa Ahenkro will also be aired LIVE and the injustice of having a club with six of their matches being aired can be curbed.
For marketing reason, all clubs have been give the same amount of money for the tv coverage but a club gets six of their matches on tv to sell their players and brand of football.
What about those whose matches are not aired? Don't they also have good players to sell and make money?
I believe this piece is unequivocally written and I think the PLB must sit up to ensure the proper schedule is done to give all clubs even treatment.
By: Sheikh Tophic Sienu @desheikh1 on twitter
For more Ghana football news visit www.ghanasoccernet.com