Feature: Edmund Arko Mensah's deal with Bastia and the business of football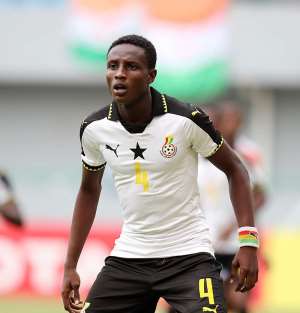 The business of football has changed over the years and evolved to become more than just a passion and game.
It goes without saying that professionalism and organization in the running of the game are at the very heart of this evolution. This has gone in tandem with player management.
As the game grows around the globe, it is essential that a player finds good representation and support systems that understand them and appreciate their talent enough to push them.
And Edmund Arko-Mensah who has been playing for WA All Stars for a while now getting signed to SC Bastia is a case study of having the right agent.
Contrary to the thinking that foreign agencies provide top notch service and deals or more room for growth and development, the player is signed to AM-I, a local based international sporting agency.
As it stands, Edmund is one of many players from the agency to earn a spot outside Ghana after Emmanuel Ocran signed to Real Salt Lake, USA and Joseph Adjei to Cape Town City FC, SA.
As a boutique agency, AM-I treats football as a family unit that promotes bonding and partnerships making the agency of choice.
With a network that is wide and broad to include connections in Africa as well as around the world (FIRST WAVE SPORTS MARKETING, USA), players get the opportunity to play on the biggest of stages when in football.
With more and more players joining the ranks to becoming footballers' day in and day out, it is important players get management teams who understand the business of football and can make business cases out of their talent.
It is not enough to only play, as musicians make money off their talent, footballers shouldn't be any different.
For more Ghana football news visit www.ghanasoccernet.com