Yusif Basigi laments Black Queens sacking and hopes to be assigned to a different team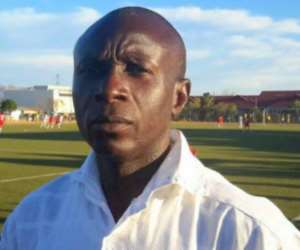 Former head coach of Ghana's female national team Yusif Basigi has revealed his unhappiness after he was told he was no longer in charge of the team.
the 51-year-old has been the trainer of the team for the past five years but will no longer work with Mas-Ud Dramani now the head coach.
'How can a cup winning coach be sacked? I don't just understand.
'I cannot tell why this has to happen but I have taken it normal maybe they will give me a new team to handle.' Basigi told Footballmadeinghana.com
'The ministry still owe us $12,000 after we won the all Africa Games in Congo in 2015.
'They promised us $25,000 but they have only paid $13,000.'The girls have been calling me always asking when the money will come.'
Basigi was expected to prepare the team for next year's Africa Women's Championship which will be hosted in Ghana.
For more Ghana football news visit www.ghanasoccernet.com