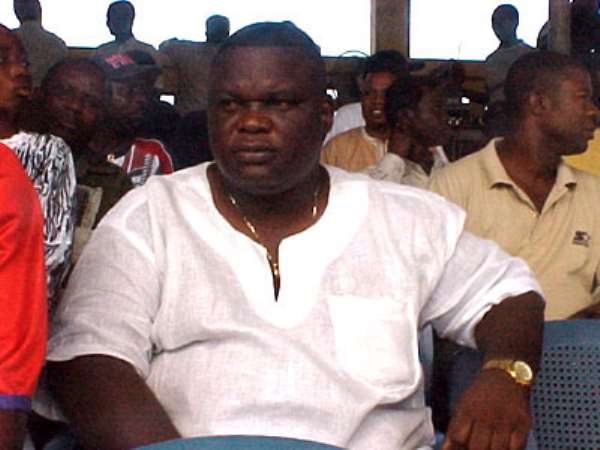 Accra, Nov 25, GNA - Accra Hearts of Oak have protested against the decision of the Ghana Football Association (GFA) to postpone their Confederations Cup final matches against Kumasi Asante originally billed for Accra and Kumasi Sports Stadia on November 28 and December 11 respectively.
In a petition signed by Mr Tommy Okine, Chairman of the Interim Management Committee, dated November 25 and copied to the General Secretary of CAF, the Minister of Education, Youth and Sports, the chairman of GHALCA and the Chief Executive Officer of Kumasi Asante Kotoko among others, Hearts blamed the postponement on the "ineptitude affecting the running of football in the country."
The letter said Hearts were surprised at the postponement and expressed "unequivocal objection" to the attempt by the GFA to use "tenuous reasons to postpone the match."
Hearts claimed that there were two meeting between the two clubs and the security agencies and members of the GFA at which security matters related to the match were discussed and there was no suggestion by any section to postpone the match.
The statement said the two clubs had signed a Momorandum of Understanding to play the matches in a peaceful atmosphere and "even made amicable concessions to each other, a reflection of the fact that the two teams are prepared to co-operate fully."
It condemned the excuse that "the security agencies cannot give adequate cover," describing the postulation as "baffling," adding that the country had more than enough security apparatus to handle elections and a football match.
Hearts lambasted the GFA for seeking a postponement of the match after conducting a high profile meeting with the two teams and the top brass of the National Sports Council, the Police, the Ghana National Fire Service, the Ghana Army and the Criminal Investigations Department of the Police Service to draw up plans that would ensure that the match was played in peace.
Tabulating the deployments made under the chairmanship of a Mr Hanson of the National Security Coordinating Council at one of their meetings, the statement said 200 armed soldiers and 200 policemen were to be stationed outside the stadium, while 100 soldiers and 800 policemen will be within the confines of the stadium, with some of them placed among the fans in the stands.
The statement said Hearts could not reconcile the postponement of the CAF match and the final league match between the two clubs, which is also scheduled to take place within the same period, asking, "Does it mean that the league champions for 2004 will be decided in 2005? Finally, the letter said the deadline of November 29 given to Hearts and Kotoko to confirm their participation in the 2005 African Champions League would make them suffer a great disadvantage in terms of player registration for the highly competitive and lucrative competition.
The GFA on Wednesday announced the postponement of the Confederations Cup final matches between Hearts of Oak and Asante Kotoko. A new date is expected to be fixed today by CAF.