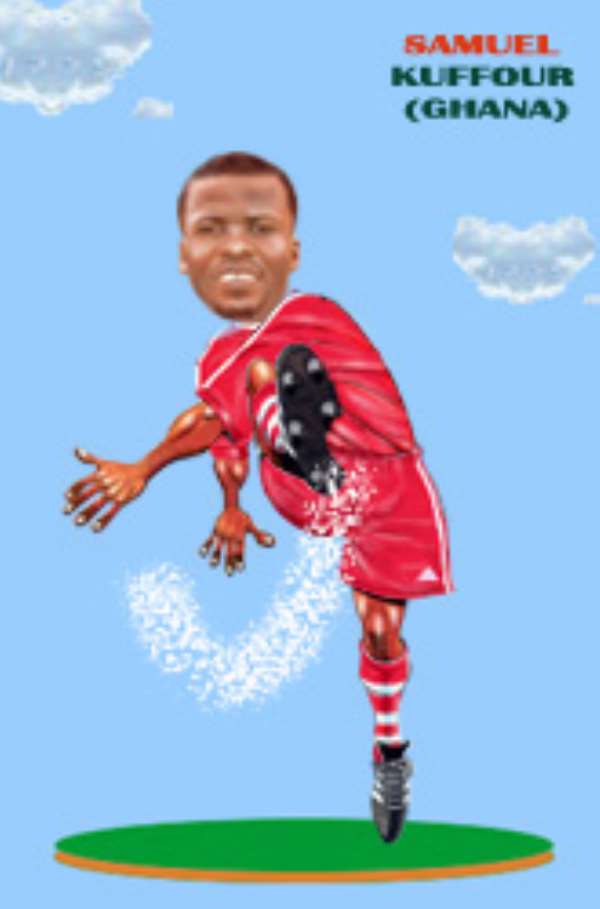 Sammy Kuffour is a Munich stalwart since arriving in 1993 and the club's second-longest serving player with eleven years' service under his belt. However, the 27 year-old can hardly ever have suffered such a disappointing start to a campaign.
Ahead of the Ajax encounter, Sammy had played just two first-team minutes in the Bundesliga, with a 90-minute run-out against lowly TSV Völpke in the Cup. Otherwise, the Ghana star had been struggling even to make the matchday squad until Magath turned to his experience for the second Champions League fixture.
Kuffour made his name at centre-half but showed his gritty qualities to the full at right-back in that match before repeating the feat in Bremen, emerging with the outstanding individual statistic of 93 percent tackles won, easily the highest rating of any player on the afternoon.
Hargreaves and Kuffour have had to bide their time this term and wait for a chance - and now it has arrived, the pair have seized the opportunity with both hands.