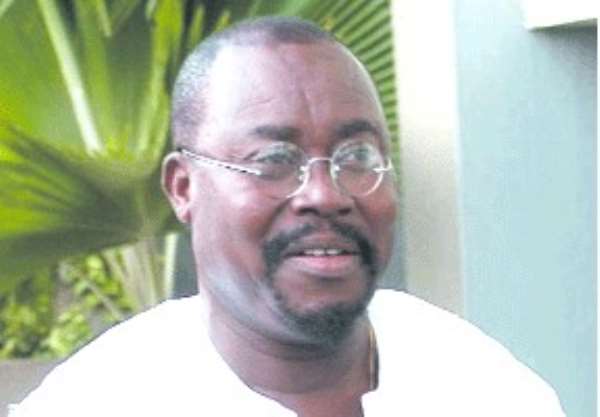 "If you try to impeach Nyaho-Tamakloe, we will kill you" Accra, Sept 28, GNA- The Ghana Football Association (GFA) Extra-Ordinary Congress, in Accra on Wednesday witnessed a bizarre spectacle when "Machomen" stormed the venue to issue death threats to the delegates.
The Machomen numbering about ten allegedly warned the delegates, "If you try to impeach Dr. Nyaho-Tamakloe we will come back and kill all of you".
Giving their threats amidst insults, the gang castigated the delegates, warning them to desist from impeaching the Physician if they cherished their lives.
The situation forced Mr Joseph Y. Appiah, Chairman of the Ghana League Clubs Association (GHALCA), to call for Police protection while Mr Kofi Nsiah, General Secretary of the GFA, lodged a formal complaint at the Ministries Police Station.
Armed Policemen deployed around venue of the congress mounted an hour-long surveillance while the heated meeting progressed. The delegates had converged to discuss the 2000-2001 audited account that was referred to the Executive Council of the GFA for study due to some inconsistencies.
Before the commencement of the meeting, Justice Kwabena B Ampiah, President of the GFA Congress advised the delegates to refrain from commenting on an impasse involving Dr Nyaho-Tamakloe and the Executive Council.