Panathinaikos make official bid to sign Ghana midfielder Michael Essien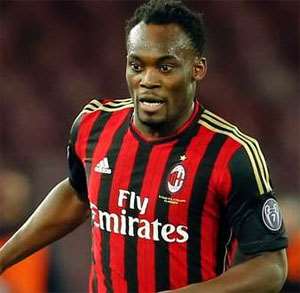 Michael Essien could join Panathinaikos this summer
Panathinaikos have officially presented their bid to sign Ghana midfielder Michael Essien.
The Greek giants have offered the 32-year-old a two year contract worth EUR1.5m a year plus bonuses.
The offer was sent to Essien's French agent Fabian Piveteu for further consideration.
Essien will be weighing the offer from Panathinaikos as against other juicy offers from clubs in the MLS.
The former Chelsea star will be a free agent at the end of the current campaign when his contract with AC Milan expires.
The Italian giants have confirmed they will not be extending Essien's stay at the club beyound the expiration of his initial one-and-a-half year deal.