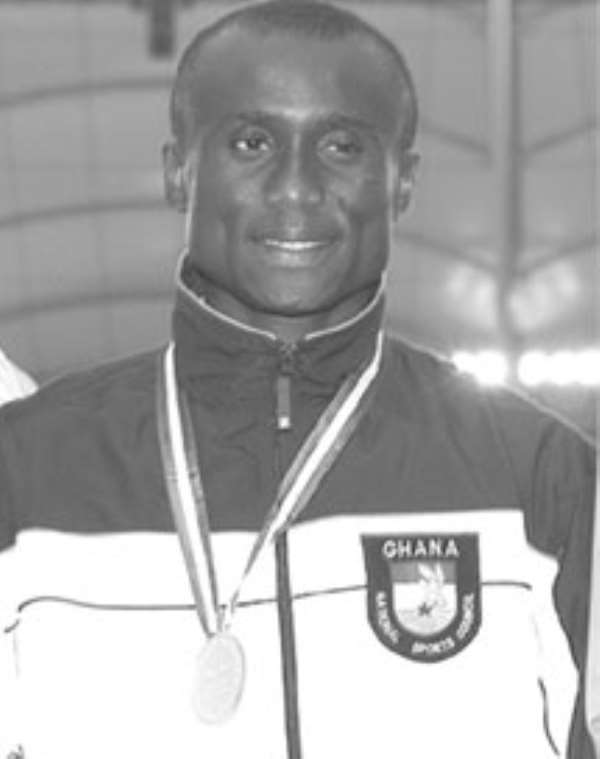 One of Ghana's brightest medal hopefuls long jumper Ignatius Gaisah is yet to join his colleagues in Athens for the Olympics, which is currently underway.
Most of the athletes scheduled to compete in the track and field events are yet to report at their respective Olympic villages in Athens.
The track and field events is scheduled to begin on Friday August 20.
Gaisah is currently in Amsterdam and will join the rest of the team on Thursday.
The long jump competition, which is Gaisah's event, is scheduled for next Tuesday with the finals the following day.
The Ghanaian is ranked third in the world behind Dwight Phillips of the US and Hussein Sabee of Saudi Arabia.