Competitive call-up: 'Only the best will play for Black Stars' - Nyantakyi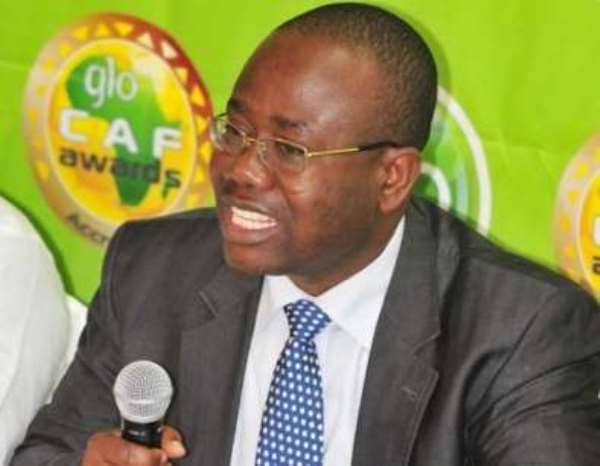 President of the Ghana Football Association, Kwesi Nyantakyi has stated that, it will not be prudent to bench an Asamoah Gyan for a Gilbert Fiamenyo when it comes to Black Stars selection.
Last week the PLB boss, Welbeck Abrah-Appiah criticized the head coach of the Black Stars, Avram Grant for snubbing the local players with respect to the Black Stars call ups.
'It is very unfortunate to hear that the list has been released with only one local based player.'
'This is a friendly game and it's very important that we open the doors to those playing in the domestic scene; that will also encourage them,' Abrah-Appiah said.
However, in Kwesi Nyantakyi responds to the PLB boss, the FA boss said there will be no sense to bench Asamoah Gyan or Agyemang Badu for Gilbert Fiamenyo or Nathaniel Asamoah.
'Are you going to bench Asamoah Gyan, Agyemang Badu or Andre Ayew just because Gilbert Fiamenyo or Nathaniel is our best player in the domestic league? I don't think it will make sense,' Kwasi Nyantakyi told the media on his arrival at the Kotoka international airport from Kenya.
'There is some populism in that view but I don't think it's the best way to select players for the team.
'Every national team selects its best players regardless of where they ply their trades. It is never intentional to downplay or disregard locally based players,' he added.
According to Mr. Nyantakyi the selection to the senior national team is very competitive, 'We always encourage locally based players, but your best player who plies his trade in the local league may be competing with your best player who plies his trade abroad.'