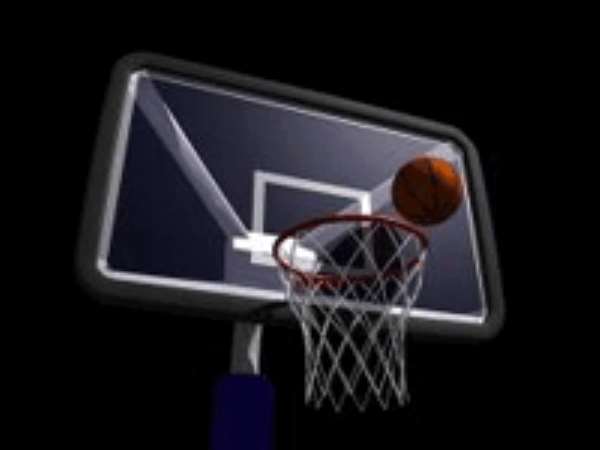 It's about two minutes to the end of the game. Flames know they are about to go down. They had fought hard all game but they know deep down it was not meant to be. The game is almost over, and frustration is obviously setting in. Reformers forward, Mohammed is bringing the ball up after another costly turnover - he suddenly crumbles and falls to the floor. Apparently the Flames defender punched him in the stomach! The referees missed the foul and Flames attempt to capitalize on the Reformers turnover - they have a fast break (or so it seems) then BOOM - the expected retaliation! Flames forward 'Pajero' is flat on his back after an attempted lay up. The game is held up for about 5 minutes as both benches are emptied - players, coaches and fans of both teams are on the floor pushing and shoving each other.
It seemed easy for Reformers in the beginning. They controlled the first quater with experienced forwards, Mohammed and Amui controlling the paint on both ends of the floor. The quarter ended 20-10.
Flames came back strong in the second behind some solid rebounding by Karifi and scoring by Pajero. They were back in the game by the half although Reformers led 29 - 26.
In the third quarter, Amui showed class and maturity. He simply dominated the paint with fundamental post play and foot work. The Reformers guards also deserve to be commended for making excellent entry passes. The quarter ended 42 - 34.
Flames made a good run early in the fouth and tied the game at a point but Reformers' forwards were simply too much. Flames' forwards obviously had a problem defending and began fouling. Reformers used their free throws to open up the game. The final score was 62 - 51 in favour of Reformers
In an earlier game, Tesano Yotive beat Warriors 69 - 65.