Isaac Donkor: Inter Milan kid hoping to build on Torino performance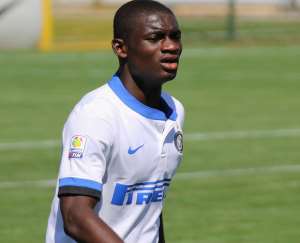 Ghana youngster Isaac Donkor says he is beginning to find his feet at Inter Milan after a solid showing against Torino .
He was one of the stand out players for Roberto Mancini's men who were unfortunate to fall to Emiliano Morretti's last gasp winner in the Serie A.
After an impressive display Donkor says he is confident of a stellar season ahead.
"I put myself at the disposal of the team and very confident with my performance against Torino," Donkor told Inter Channel
"Unfortunately we lost but we will come again next week to look for three points.
"I will continue to work hard and avail myself for the team."