I Was Nervous … Grant Admits After Victory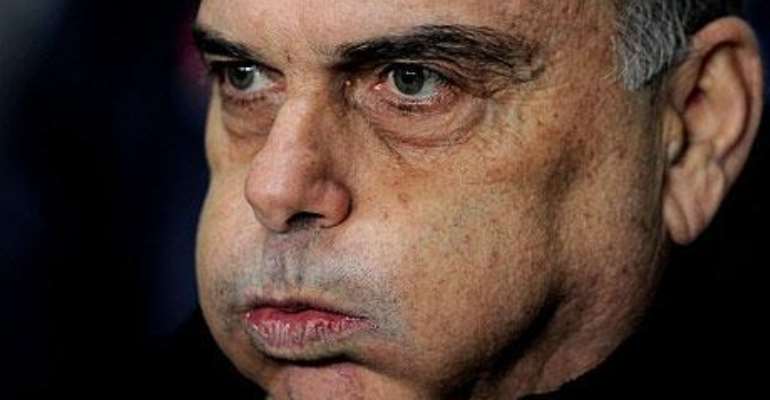 Coach Avram Grant(with Asamoah Gyan) was all smiles after the game.
Black Stars coach Avram Grant told newsmen after the Ghana- Algeria game in Mongomo yesterday that he was nervous during the match.
He revealed that the thought of losing his second successive game in the Group placed him in an awkward situation, particularly in the dying minutes of the game.
The Israeli trainer savoured the timing of the clinical finish by striker Asamoah Gyan, saying, 'The last time we suffered a late goal from Senegal, it was our time to laugh last today.
'I was nervous at a point in time. Time was running fast, it was almost over despite capturing their midfield which worked for us.
'We worked very hard for this victory. We sat back, rehearsed well and corrected what accounted for our loss the other time.
It is not over yet. We are going back to the board to revise our notes.
'It was a good game, though a bit scrappy and physical, but our tactics worked for us,' he added at a post-match conference.
From Kofi Owusu Aduonum, Mongomo
Courtesy: Cheki.com.gh/Kenpong Travel & Tours