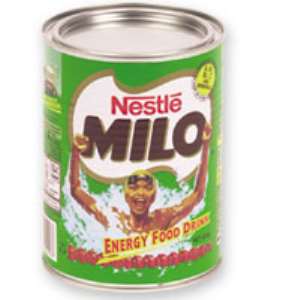 Accra, July 21, GNA - The annual national Milo Marathon will for the first time in 20 years take a different course with respect to its date of organisation. The marathon has for the past years been scheduled for the last Saturday of September by the organisers, the Dansoman Keep Fit Club. According to the organisers, this year's event would be held on September 26, which falls on a Sunday so as to ensure the safety of the 3000 participants since there is normally less vehicular traffic on Sundays. In the 20 years history of the Accra Marathon, Nestle MILO has for the 18th time kept faith with the Dansoman Keep Fit Club, the organisers of the event in the sub-Saharan African continent. Mr Colin Taylor, Marketing Manager of Nestle Ghana Limited who disclosed this at a press conference in Accra on Wednesday said, the 15-kilometer and 42.2-kilometer Olympic distance race for the Under-15 and mass sports respectively will be maintained whilst the starting points would as usual be at the Kaneshie Sports Complex and "The Point" at Nungua barrier for the two categories with the finishing point at the Dansoman Keep Fit club.
He said the sponsors have invested one billion cedis, made up of the cost of services and other donations by co-sponsors into this year's event to indicate the importance the company attaches to the Marathon. Mr Taylor warned that the organisers and sponsors would not tolerate nor entertain any form of cheating, adding that they would be very strict with the age of participants especially at the junior event.
According to Mr Taylor participants in the under-15 category would be made to provide two passport pictures to be fixed on the original and counterfoil of their registration forms in a bid to put a stop to cheating in the age events.
He expressed the hope that all stake holders will join in organising a very successful marathon this year.
The event, which is in its 20th year, has attracted other sponsors such as State Insurance Company, KLM, Stambic Bank Ghana Limited and Mobitel Ghana Limited who would in diverse ways be providing the needed support for the success of the Marathon.