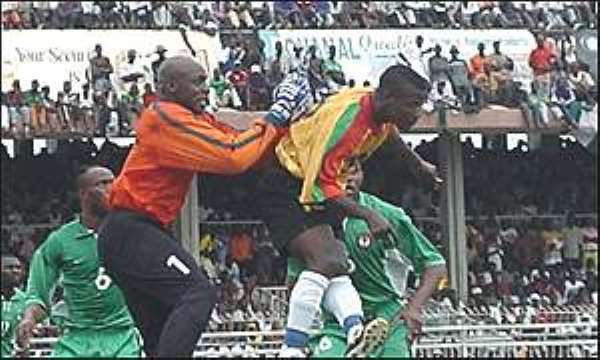 President Olusegun Obasanjo has said that the Nigeria-Ghana Friendship Games should be resuscitated to further strengthen the increasingly warm relations between the two countries.
The President was speaking to the Ghanaian Vice-President Aliyu Mohammar at State House yesterday.
He said the games should be held from post-primary to adult levels adding that there were tremendous benefits to be gained by the two nations.
President Olusegun Obasanjo said Nigeria and Ghana shared many areas of bi-lateral and multi-lateral co-operation, which he pledged to sustain for the mutual benefit of the countries.
Earlier, Vice President Mohammar said Ghana appreciated Nigeria's support in winning the hosting rights of the CAF African Nations Cup, 2008. He agreed with President Obasanjo about the benefits of the Friendship Games and stated that Ghana looked forward to the resuscitation of the Games.
He told the President that he was in Nigeria to represent President John Kufour at the wedding ceremony of Mohammed Babangida, son of General Ibrahim Babangida.