Team Sky cyclist Richie Porte raring to go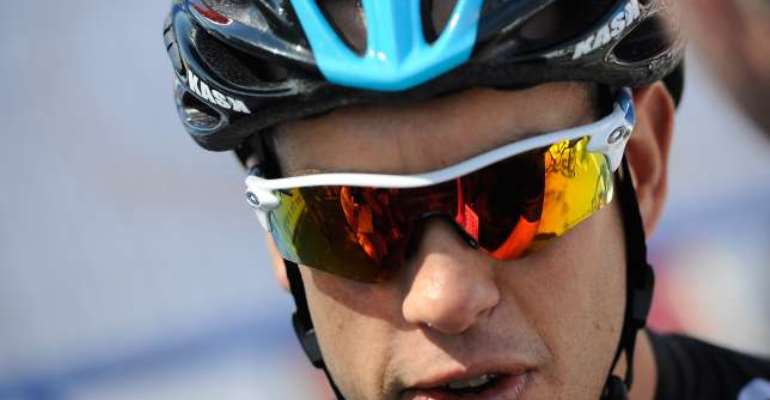 Health issues crippled Porte's campaign, with a bout of gastroenteritis ruling him out of the Giro d'Italia in May.
The Australian cyclist also endured a difficult Tour de France after team leader and 2013 winner Chris Froome crashed out on stage five, with Porte struggling with a chest infection after been handed the reins.
But after returning to a clean bill of health, the 29-year-old - viewed as Sky's future leader according to team boss Dave Brailsford - is desperate to put a disappointing season behind him.
"I've had a brilliant off-season so far. I ended my racing season in August and went on a month-long course of antibiotics," Porte told Cyclingnews.
"There was a couple of lifestyle changes too, like having a girlfriend, and my motivation has improved as my health and fitness have gone up.
"Looking back at this year, it was disaster but it's hard to put a finger on where it went wrong and the exact single problem.
"I'm confident that after a month of antibiotics I'm back to health and over the pneumonia that I had at the Tour de France."
Porte added: "All I know at the moment is that I don't want to have a repeat of this season.
"Obviously I'm looking toward the Giro at this early stage but trying to actually make it happen rather than getting sick like I did this year."
Whether Porte takes part at the 2015 Giro d'Italia remains to be seen, after team-mate Froome hinted at skipping the Tour de France in favour of the Italian Grand Tour.
"Nothing is concrete at the moment and a lot depends on what Chris wants to do next," Porte said.
"You look at the Giro and it's a better-suited race for him and there's no reason why I wouldn't do the Giro but it's all talk until December because that's when the riders and team sit down and really discuss race plans. We'll have to wait and see."