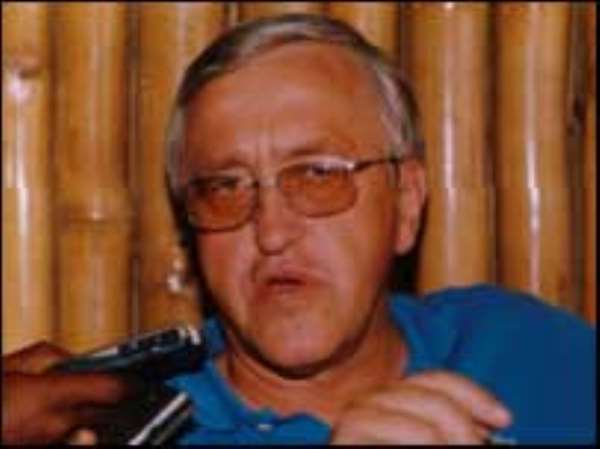 Ghana's Asante Kotoko have confirmed the appointment of German Hans Dieter Schmidt as as their new coach.
The announcement comes a week after they parted company with his compatriot Hans Kodric, who lost his job because the club's board of directors felt the side had turned in "sub-standard performances" in their Champions League win over the Ivory Coast's Asec Abidjan.
Schmidt becomes Kotoko's second coach this year with Kodric having taken over from former African Footballer of the Year Abdul Razak, who led the club to their first title in a decade last season.
The changes have occured despite the fact the Ghanaian league season is yet to get underway because of legal wranglings in the country's courts.
Schmidt has agreed a one-year deal with Kotoko but will initially be on a 3-month probation.
His immediate task will be to get Kotoko into the group stages of the African Champions League with a win over Algeria's USMA.
The German brings some knowledge of Ghanaian football, having spent a season as coach of Kotoko's Kumasi rivals King Faisal Babes, and he has also spent a time working in the Iranian league.
He becomes the fourth German and the fifth foreign coach to take charge of the club since 2000 when Ernst Middendorp arrived at the club.