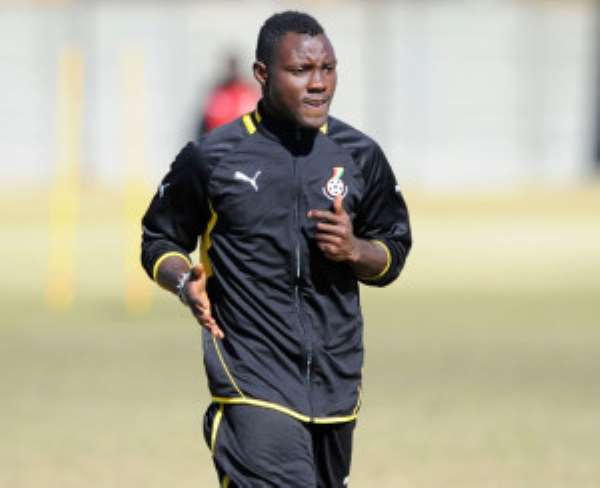 Kwadwo-Asamoah-arrives-tonight-to-join-Black-Stars-camp
http://en.africatopsports.com/wp-content/uploads/2013/12/Kwadwo-Asamoah-arrives-tonight-to-join-Black-Stars-camp.jpg Ex Ghana defender Tony Boffoe says Ghana really counts on Kwadwo Asamoah at the 2014 World Cup.
The Juventus midfielder earned Ghanaians' confidence since he played for the first time for the Black Stars in 2006.
So Baffoe believes next year's World Cup in Brazil will be a right place for the 25-year-old to make proof of his quality as midfielder and Italian Serie A player.
'I believe the tournament is really going to show us high class football and one thing also I have noticed in tournaments is that there is always a revelation,' he told Metro FM.
'Somebody coming out you didn't even expect.
'Kwadwo Asamoah, many people counted on him in 2010 but I am thinking now he is really ready.
'Playing with a world class club like Juventus, he will demonstrate his skills.'