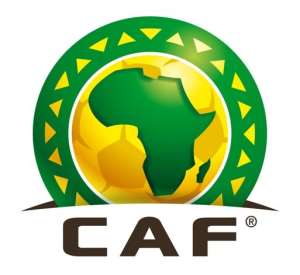 Ghana must fully implement Club Licensing system by the end of the year to avoid CAF sanctions
The club licensing system must be fully operational in Ghana by the end of the year, CAF has directed.
The new directive was one of a host of decisions taken by the CAF Executive Committee meeting on 21-22 September.
All national associations affiliated to CAF have been directed to achieve full implementation of the licensing system or risk having their clubs banned from CAF club competitions.
The Ghana FA adopted the club licensing system at its ordinary congress session at the end of the 2012/12 season.
Congress however then gave clubs a one-year period to get themselves set for the new administrative system which has since the beginning of the new season taken effect.
The process however needs to be expedited to full implementation by the end of the year to avoid any sanctions from CAF.
The Club Licensing system is a basic working documents for that serve as guidelines for clubs to be in existence.
Clubs are required to fulfil these guidelines in order to obtain a license to operate in the football business.
Requirements for the license are divided into five categories (sporting, infrastructure, personnel and administrative, legal and financial), with each category being split into three grades A-C (mandatory and best-practice recommendation).