Bechem United Sign Commercial Partnership Agreement With Authentic Sports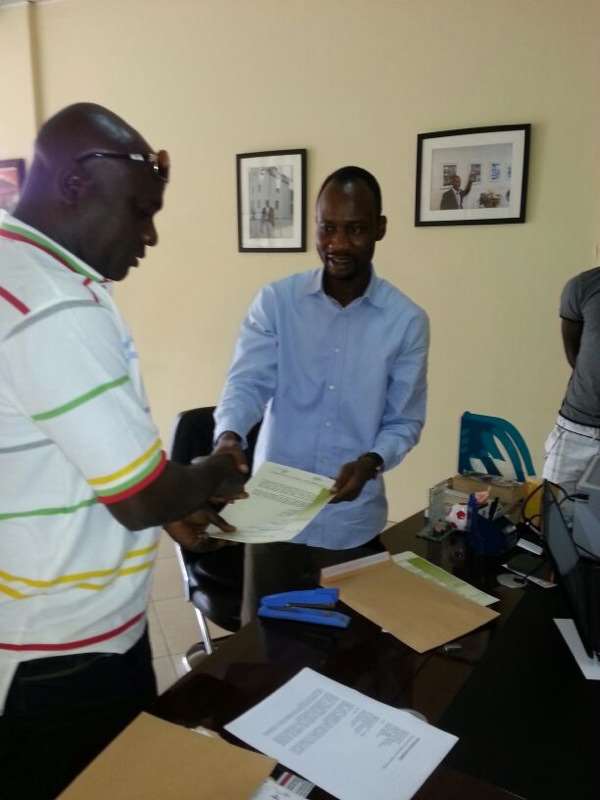 Bechem United and Authentic Sports signing an agreement.
Bechem United have signed a commercial partnership deal with Kumasi-based sports consortium Authentic Sports headed by former Kotoko Marketing Manager Listowell Bukarson.
The agreement will see Authentic Sports provide several commercial services to the newly promoted Ghanaian Premier League club including; Pro-active and re-active Public Relations Services, target publicity, crisis management, advice on media and PR, profile building and image enhancement.
Authentic Sports will also assist the club to secure lucrative sponsorship deals especially in the area of kits sponsorship and organize pre-season tours for the Bechem-based side.
The commercial agreement was signed by both parties at the office of Authentic Sports on Wednesday.
Bechem United Chief Executive Kingsley Osei Bonsu signed on behalf of the promoted Premier League side.
The agreement is a result of series of meetings held between the two parties after which Authentic Sports took a thorough tour of the club's facilities in Bechem.
Bechem United are determined to make massive inroads both on and off the field of play upon their return to the Ghanaian top flight.