World cup 2014/Gabon-Congo : Aubameyang on his way to Libreville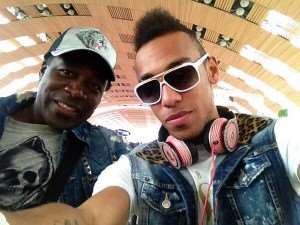 The Panthers of Gabon will face this weekend Congo in FIFA World Cup 2014.
To prepare the meeting, all the players leaving their club to go in selection. And that is also the case of Pierre-Emerick Aubameyang.
The Saint-Etienne striker who has played his last game Sunday against PSG this morning flew towards Libreville.
He posted this photo on Twitter, where we see him with his father, with the message: "Depart for Libreville my friends. See you next week. "