Squash / North American Open 2013: The Egyptians pass the first round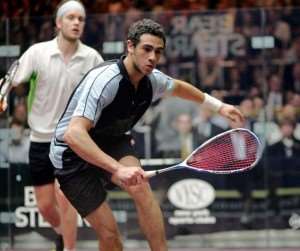 Starting with the favors of the prognosis, the Egyptians have confirmed all the good we think of them at the North American Open 2013 of Squash.
The pharaohs have all passed easily in the first round in Richmond.
Ramy Ashour, Omar Mossad, Karim Darwish and Amr Shabana, Hisham Darwish and Tarek Momen Moh were imperative respectively against the Englishman Chris Simpson (3-0), Canadian Shawn Delierre (3-1), the French Mathieu Castagnet (3-2), Switzerland's Nicolas Mueller (3-0), Saurav Ghosal Indian (3-2) and the American Christopher Gordon (3-2).
For his part, the South African Stephen Coppinger bowed to the German Simon Rosner (1-3).
The program of knockout :
Ramy Ashour (Egy) – Cameron Pilley (AUS)
Omar Mosaad (Egy) – Simon Rosner (All)
Karim Darwish (Egy) – Hisham Mohd Ashour (Egy)
Amr Shabana (Egy) – Karim Abdel Gawad (Egy)
Nick Matthew (Eng) – Tarek Momen (Egy).
See also:
http://en.africatopsports.com/2013/02/21/squash-launched-a-new-online-campaign-to-build-support/