AFCON SOCCER VILLAGE WRAPS UP AFCON 2012 ACTION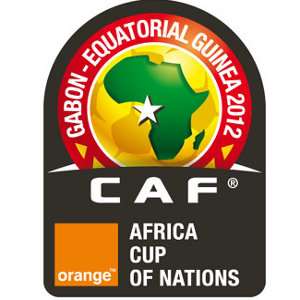 The soccer village at the forecourt of the James Town Mantse's palace, put up by Happy Fm in collaboration with Etv and Megascreen Ghana Limited, teemed with anxious soccer enthusiasts, eagerly expecting the results of each AFCON 2012 match. The arena is thrown into frenzy as the cheers of the crowd become uncontrollable upon a goal being scored.
The people of Jamestown and hundreds of soccer enthusiasts trooped to the soccer village daily to enjoy the matches, as well as live commentary from Happy Fm. They also got the chance to make comments on e.TV Ghana's Fans Zone. There are also side attractions like music and jamma sessions as the crowd cheered their favourite teams on. The final match between the Chipolopolo of Zambia and the Elephants of Ivory Coast was no different, as the cheers of the crowd were incensed by the scoreline.
The atmosphere at the Soccer Village was upbeat throughout the whole game, almost as though the Black Stars were playing. "It has been a pleasure supporting the Black Stars, though they couldn't win the trophy, and we hope they do better next time. However, bringing all the AFCON matches to our cherished listeners live has been a rewarding experience. James Town is an interesting place with wonderful people, and it has been a nice experience enjoying the jamma for instance, as well as interacting with the people", Mac-Paradise Okocha, a Sports Journalist at Happy Fm said.
In a similar development, soccer fans trooped to the Silverbird Cinemas to watch the controversial match. The regular coaching comments characteristic of Ghanaian football viewing culture were not left out as the fans voiced their emotions in the course of the match. When the winning Zambian penalty was scored.
The Black Stars of Ghana lost to Mali in the third place at AFCON 2012 on Saturday, 11th February at Malabo in Gabon which left most fans downhearted. The Soccer Village however came alive with the final match, which saw history being written.
The Soccer Village concept was designed by Happy Fm as part of its Corporate Social Responsibility, and specially pioneered in Jamestown which has been instrumental and influential in Ghana's history. It was proudly sponsored by Kasapreko, Indomie, NDK Financial Services, Gilligold, Angel Cream, Wintech Professional Institute, Somovision, Lucozade and Voltic.