African title key to healing wounds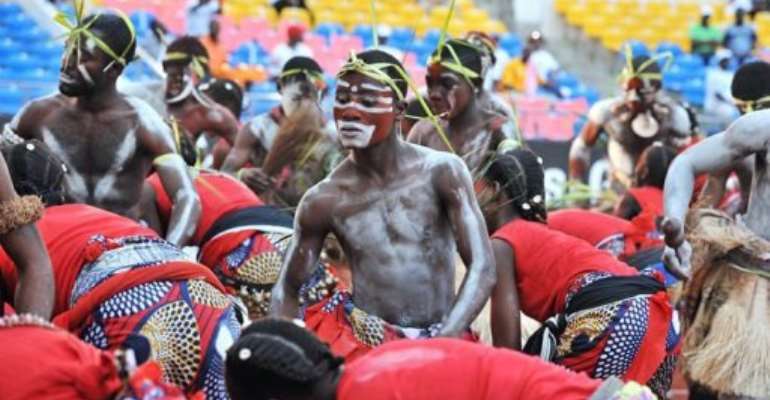 LIBREVILLE (AFP) - There may be over 30,000 four-legged elephants in Gabon, but it was the Ivory Coast's two-legged orange species that were the centre of attention here Sunday evening.
Captain Didier Drogba's Elephants face the Chipolopolo (Copper Bullets) from Zambia in what promises to be an emotional climax to the Africa Cup of Nations, with kick-off at 1930 GMT.
Zambia are driven by the desire to honour the national team wiped out in the 1993 air crash off the Gabonese coast.
Ivory Coast for their part want to win the title not only to make up for the poor performances in 2008 and 2010, but to help ease the scars left by recent civil wars.
Bodi Alassane was one of thousands of Ivorian supporters making his way to the L'Amitie stadium praying for victory for Drogba and company.
"I think we'll win 1-0, with a goal from either Gervinho or Drogba," the 29-year-old Libreville-based mechanic told AFP.
"Victory for Cote d'Ivoire would help a lot in the reconciliation process back home after our war," added the married father of three.
There were more heads of state attending the match than at a UN summit, as many as 15 by some estimates, including of course co-host Gabon's number one fan, president Ali Bongo Ondimba.
But there was only one 'king' in attendance - Pele.
The Brazilian football legend walked out onto the pitch with Gabon's First Lady to a warm welcome as part of this Nation Cup's HIV/AIDS awareness and anti-discrimination campaign.
Also at the L'Amitie stadium was FIFA boss Sepp Blatter, a popular figure on the continent after delivering it their first World Cup in South Africa in 2010.
A high powered delegation from Zambia have turned up including the former British colony's first chef d'etat, Kenneth Kaunda and former leader Rupiah Banda, who are representing sitting president Michael Stata, no doubt glued to a television screen back in Lusaka along with 12 million of his citizens.
The 40,000-seater venue, built by the Chinese from scratch, was filling up nicely with Ivorian orange dominating Zambian sky blue.
The Ivorians had no excuse for being late as they have been using a specially-constructed prison-like compound decked out in garish yellow just metres from the ground.
Zambia coach Herve Renard is a superstitious sort, and has pledged to wear his lucky white shirt for the final.
The suave Frenchman, explaining the custom at the Copper Bullet's team hotel on Thursday, said: "It started after a game at the 2010 Nations Cup.
"I wore a white shirt in the first game, a draw against Tunisia. Then for our second match against Cameroon I wore a blue shirt and we lost. I will never take the risk to wear a blue one again."
He'll never take it off if Zambia succeed in toppling the Elephants later here Sunday.