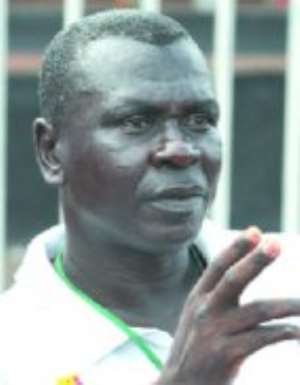 Black Starlets' successive attempts to secure a slot at the Africa U-17 championship once again floundered as the Ghanaian dream ended in Senegal last Sunday after a crunch battle at the Stade Demba Diop de Dakar.
The team arrived in Accra yesterday morning, and a sombre-looking coach Frimpong Manso appeared to have been shattered by the defeat, having been part of the campaign of the previous group that failed to qualify, only said "this is a learning process and we most hope for the best in future.
Incidentally, the former Black Stars skipper was assistant to Coach Emmanuel Afranie who also failed to qualify for the 2009 edition of the Africa U-17 championship.
The Senegalese, who grabbed the ticket finally to play in the competition to be hosted by Rwanda next year, must have lived up to their threat to qualify at the expense of Ghana at all cost.
Knowing fully well the danger looming ahead in view of the attitude and the strange resort to superstition by the Senegalese in the first leg played at El-Wak a fortnight ago, the Starlets contingent ,according to the Chairman of the Black Starlets Management , Mr. Awuah Nyamekye, had prepared for a combat of their lives.
"We had prepared ourselves for any ordeal, and we even provided water for our players to avoid drinking what the Senegalese would offer", he told the media in a pre-match interview on Sunday.
The Starlets' after a spirited fight, yielded in the dying minutes of the game after conceding a first half goal to give the Senegalese a 2-0 victory to cancel the Ghanaians' 2-0 win in the first leg in Accra.
In the ensuing penalties, the Black Starlets failed to convert two of their kicks to hand the Senegalese a 3-2 win and the ticket to sail through to the Rwanda tournament.
Two years ago, the Black Starlets, the 1991 and 1995 FIFA world champions, failed to qualify in a crunch second leg in Banjul after winning 3-1 in the first leg at the Accra Sports Stadium.