Sunderland confirm Mensah interest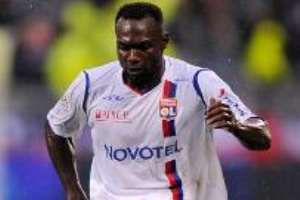 Mensah is a key player for Ghana
English side Sunderland have confirmed their immense interest in signing Ghana international defender John Mensah.
  Form for use with Basic debt advice factsheet, to help with budget planning and paying off debts. brownh Budget, Budget sheet, Debt, Expenditure, Expenses, Financial statement, Income, Income and expenditure, Income and expenses, Non-priority debt, Outgoings, Priority debts 11.9999
Coach Steve Bruce says he needs to strengthen Sunderland's defence ahead of the Premier League kick-off at Bolton next weekend.
 
With Paul McShane out for three months due to a knee injury and new signing Paulo Da Silva's move to Wearside mired in red tape, Bruce told the Echo that defensive recruits have become his priority.
And he admitted at interest in Lyon's John Mensah, who he targeted while manager of Birmingham City.
The £9million centre-back has been linked with the Black Cats for a couple of weeks, with reports from France touting him for a loan move.
Bruce told the Echo today: "Paulo's is still in Mexico. His visa has been bouncing back between Mexico and New York for the last 18 days and he's still waiting for it to be stamped.
"It's been hugely frustrating for him and us but he has a game with Paraguay next week and in his case it will probably not be a bad thing to play an international match.
"We've got McShane out for a while, so I think my priority now has to be the defence. We're looking at a few things.
"I was interested in Mensah when I was at Birmingham but he went for a lot of money – £9million. We'll see on him. Yes, there's an interest."