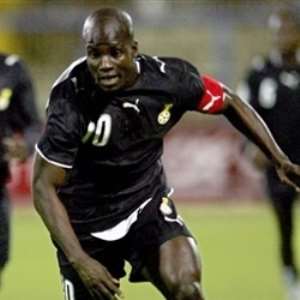 Fifa has rejected claims that it has prevented Ghana captain Stephen Appiah from joining a new club.
Appiah has been without a team since terminating his contract with Turkish club Fenerbahce in August.
Fifpro - the global body representing professional footballers - had suggested that administrative bureaucracy at Fifa was hindering Appiah's transfer to a new club.
But a Fifa spokesman told BBC Sport that the Turkish Football Federation was instructed in June to allow any potential transfer to go through should a club make a bid for Appiah.
The player had been at the centre of speculation linking him to Arsenal - which manager Arsene Wenger subsequently denied - and West Ham.
"It is false that Fifa's supposed 'administrative slowness' is hindering the player from signing a new contract with another club," the spokesman said.
"In fact, neither the player nor a potential new club have presented to Fifa any request to allow the player to play for a new club."
Source: BBC