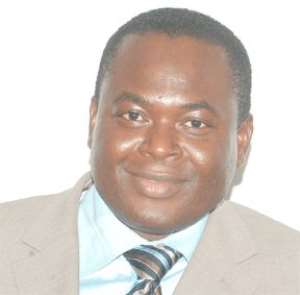 There has been a management reshuffle at premiership side, Tema Youth, as part of the club's rotational policy which is aimed at stalling any perceived complacency within the top hierachy as a way of improving their fortunes next season.
The CEO of the club, Emmanuel Kyeremeh, has been moved up as the Board Chairman, the former Board Secretary, Wilfred Osei (Palma), is the new CEO while the former Board Chairman, Samuel Williams, is now the Board Secretary.
The rotational policy was factored into a memorandum of understanding by the three gentlemen who own the club.
The idea according to Mr Osei firms up the strategic direction of the club towards better results and to demonstrate that in Tema Youth everybody is equal which is also a confirmation of its stability.
The managerial changes is only one of a holistic programme being embarked upon by the club after escaping relegation by the skin of the teeth last season.
A Tema community coach, Tony Lokko, has been appointed to assist Isaac Opeele Boateng, the substantive head coach.
The former Afienya United and Ghapoha player is said to have been gifted with grooming players and he together with Opeele are expected to qualify the club for the Top 4 competition next season.
Ex-Black Stars player, Kuuku Dadzie, has been maintained as the Technical director although it was earlier rumoured that he would be removed.
A planned press conference to unveil a local top notch player at the Tema Sports Stadium has been postponed till after the national Division One Middle League, Mr Osei disclosed.
Story by Daniel Kenu