CAF Confederation Cup Blues - Whither Kotoko Drifting?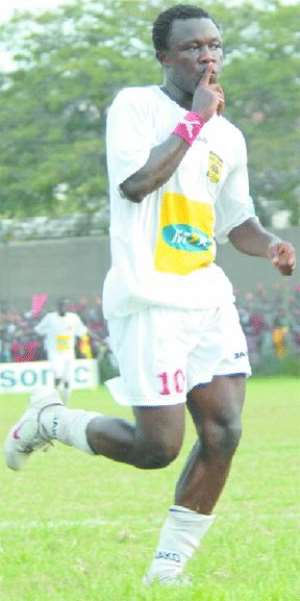 Poor away record has sent Kumasi Asante Kotoko back to bottom placing in Group B of the CAF Confederation Cup just a week after claiming top position. Consequently, fans are demanding a proactive direction that would see the club address the abysmal away showing.
"This is not a typical Asante Kotoko team", a furious supporter of the club at Asuoyeboa in Kumasi yelled out just after the club was beaten 2-0 by J.S. Kabylie in Titi Ouzou, Algeria last Sunday.
Indeed an anticipated city-wide celebration in Kumasi could not materialise, and many thought there was something amiss in the team.
The Porcupine Warriors are traditional fighters but the poor away record they have exhibited in Africa this year raises serious questions about their ability to hold their own against the North Africa threat to the ultimate.
Like the other teams in the group, Kotoko have lost all away matches, but the impatient fans are not ready to accept another loss as the competition goes to the home stretch.
As they brood over the loss to J.S Kabylie, a side Kotoko beat 3-1 in Kumasi just a week ago, some of the fans urged the technical body to seriously find an antidote to the away scare as soon as possible before they enter the last group match.
This means Kotoko must make good use of their next home game against Etoile du Sahel in Kumasi by going in for as many goals as possible to put them in a better position for qualification for the final.
From far away Algeria, club director of Operations, Mr George Amoako, told a radio station in Kumasi that, Kotoko should not have lost the match because the balance of play was 50-50
He, however, blamed the referee for showing bias against Kotoko by awarding a dubious penalty that resulted in the first goal.
Regrettably, they go into the next game with Etoile du Sahel minus forceful striker, Kojo Poku who was red-carded in the second half of the game with JSK.
Story: Kwame Asare Boadu