June 25, 2008
|
Football News
Ashantigold shocked at home by visiting Heart of Lions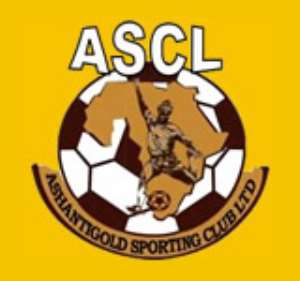 Obuasi, June 25, GNA – Visiting Kpando Heart of Lions on Wednesday shocked Ashanti Gold Sporting Club with a 2-1 victory in their Onetouch Premier League encounter at the Obuasi Len Clay Stadium.
Both teams from the initial stages of the match were tactical in their approach but it was Lions who operated effectively with some beautiful and well-placed passes through the flanks.
In one of their moves initiated by Kwaku Duah in the 39th minute, the ball was trapped Dominic Adiyiah who run deep into Ashgold's goal area before letting go a well calculated cross which was neatly slotted home by Edmund Owusu Ansah to give the visitors the lead.
Ashgold after the goal raised their game and piled up pressure on the visitors in search of the equalizer which did come on the 45th minute mark when Owusu Sefah squeezed the ball past the Lions keeper Stephen Ahulu from a goal-mouth melee to end the half.
Lions restored their lead in the 65th minute when they were gifted with an own goal by Anthony Baffoe whose clearance of the ball from Adiyiah crossed over into his own net.
Determined to at least salvage a point, Ashgold threw caution to the winds and played an all attacking game, but most of their attempts at goal were ably thwarted by the Lions defence till the final whistle.