Otumfuo bans use of academic titles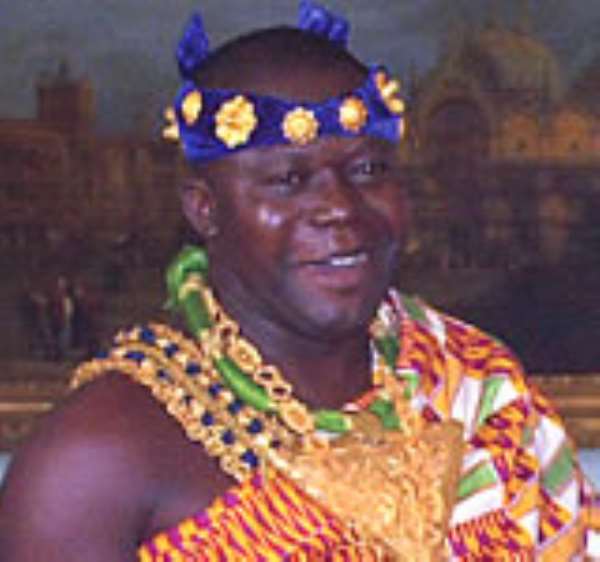 The Asantehene, Otumfuo Osei Tutu II, has banned the use of academic titles by chiefs in his domain.
He said the practice, by which some chiefs used titles like Nana Dr, and Nana Professor", was against the custom and tradition of Asanteman and could, therefore, not be entertained any longer.
At a meeting of the Asanternan Council- at the Manhyia Palace yesterday, the Asantehene tasked the standing committee of the Council which include paramount chiefs like the Mamponghene from the Ashanti Region and the Nkoranza-hene from the Brong Ahafo Region, to work out the details of the decision to serve as a guide for the future.
The decision covers all chiefs within the Ashanti Region, as well as those in the Brong Ahafo and the Volta regions who owe allegiance to the Golden Stool.
Otumfuo noted that the use of "big titles" did not make one a good chief, adding that the time had come for N ananom to make the stools
they occupied look traditional.
He also spoke against the wearing of suits by chiefs when attending important functions, where they were expected to showcase their status as chiefs.
The Asantehene asked queens to desist from "selling" stools to unqualified people, stressing that this had the tendency to bring about chieftaincy disputes.
While advising the queens, Otumfuo also warned people who wanted to buy their way through to occupy stools, saying that they should know they would be exposed one day.
He said the world had changed and any chief who was unable to lead his people to fight poverty, disease and ignorance, which were enemies of development, could not claim to be worthy of his position.
The Asantehene said he had persistently drummed home the fact that chiefs who engaged in indiscriminate sale of lands would be doing their people a great disservice and noted that posterity would not forgive such chiefs.
He challenged Nananom to let truth be their guide so that they would win the trust of their people.
The Asantehene asked chiefs who owe allegiance to the Golden Stool to have time for activities at Manhyia.
"You swore an oath to serve the Golden Stool come rain or shine, and you cannot turn against this pledge," he said.
Otumfuo announced that the Kabaka of Uganda, one of the respected kings on the continent, would be celebrating "Akwasidae" with him at the Manhyia Palace next Sunday.
Source: Daily Graphic