Ghana International School holds "Intergalactic Future"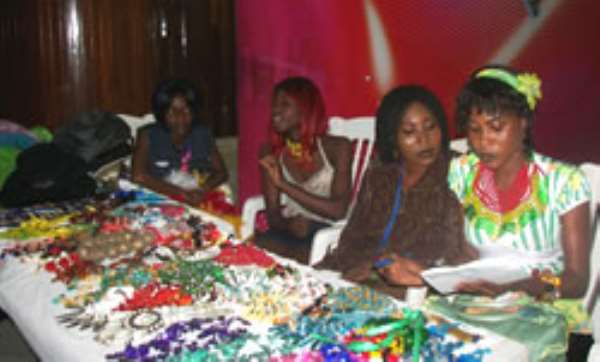 Hundreds of people thronged the National Theatre in Accra for this year's Ghana International School (G.I.S.)'s variety show dubbed: "Intergalactic Future".

The annual event is aimed at promoting talent and creativity in the youth as well as empowering them for the future.
This is the first time the event has been held outside the school premises since its introduction.
A special touch was added to the event through the combined efforts of the masters of ceremonies Kwame Faakye of Atlantics Radio, Afua Dede Oteng, Kwadjo Obese Jecty and Calista Tagoe and the student of the school.

Eight talented girls started the night with sizzling performance of "Swing low".
Intermittently guests were treated to a variety of plays including contemporary ballet piece, self composed medley, playing the guitar, the piano and some other wonderful performances from all parts of the world from the host school and invited schools, Faith Montessori and Lincoln Community School.

It was amazing to see nationals of other countries strut it out with their Ghanaian folk in traditional dances.
DJ E-double was at his best on the turntables and got the crowd on the edge, dancing to the blaring music.

The crowd who had patiently waited for the arrival of singing sensation Becca couldn't hide their excitement when she finally took the stage.
Ecstatic crowds joined her to sing some songs from her album.
She thrilled the crowd with a good rendition of Keisha White's "Weakness in me".