Stars Trainer Appointed Zambia Coach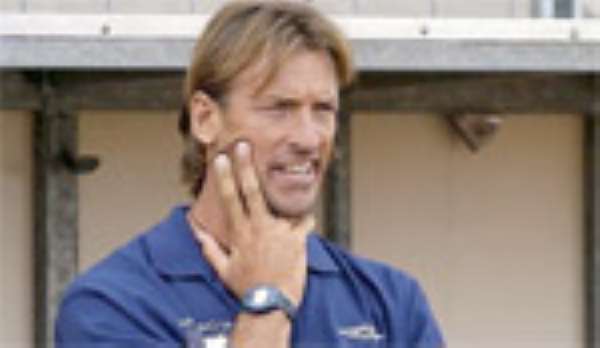 Black Stars physical trainer Renard Herve has been confirmed as the new head coach of the Zambia national football team.
His appointment has sparked fresh speculation that his boss Claude Le Roy might not stay on as the Black Stars coach.
Herve's contract with the Ghana Football Association ends in July but was told his stay would not be extended.
''We can't force him to stay because we had already decided not to renew his contract," a GFA source said.
"The FA appreciates his work with the national team but we can't afford it anymore."
Herve has worked with Le Roy at many sides his French compatriot has coached and his departure could mean that Le Roy is also planning an exit strategy.
Le Roy has been offered a two-year extension by the GFA but he is yet to decide whether he will extend his contract which expires on 30 June.
The Frenchman recommended Herve to the Black Stars job 10 months ago.
Herve was part of Ghana's technical team that won bronze at the Nations Cup on home soil.
He is also a qualified coach and was Le Roy successor at English side Cambridge FC in 1994.
Herve is expected to fill the gap created at the Chipolopolo technical set-up with the firing of Patrick Phiri.