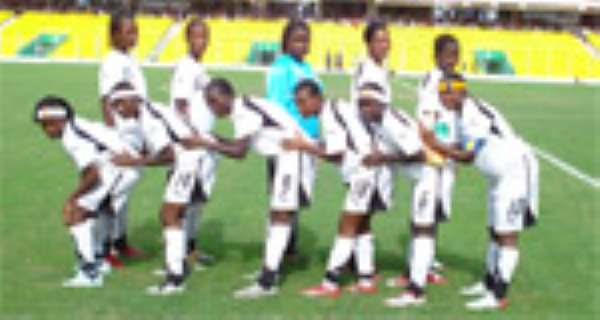 World Cup finalists Brazil cruised past Ghana 5-1 in a playoff to seal the last seat of the Women's Football Tournament at the Beijing Olympic Games on Saturday.
After a shocking defeat by Argentina at the CONMEBOL qualifying round, the Brazilians had to fight with CAF second-placed Ghana for the last ticket of the Olympics.
FIFA President Joseph Sepp Blatter, on his visit to attend the drawing ceremony for the Olympic football events on Sunday, came to the Worker's Stadium to watch the game.
Brazil boss Jorge Barcellos fielded their strongest squad with all of his star players, and FIFA 2007 Women's Player of the Year Marta Da Silva attracted most of the limelight in the game.
Marta opened the scoring in the 19th minute with a well-taken 30-meter free kick to beat Ghanaian keeper Memunatu Sulemana.
The Brazilian talisman fed a wicked flicker near the end of the first half to set up for her forward partner Cristiane Silva to lob the ball past Sulemana.
The Brazilians totally controlled the second period. Captain Aline Pellegrino, Cristiane and midfielder Rosana Augusto contributed the other three goals, while the "Black Queens" netted home a consolation goal through Anita Amankwa's effort in a counter-attack. GHP