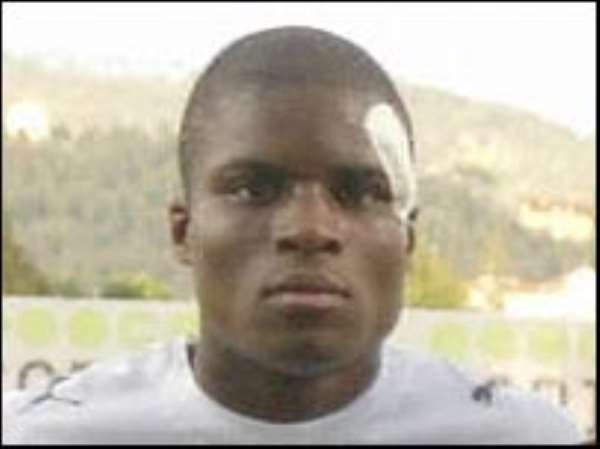 Holland-based defender Francis Dickoh is considering his Ghana future after being snubbed for the African Cup of Nations.
The 23-year-old was left out of coach Claude Leroy's 23-man squad for next week?s tournament, which Ghana is hosting.
Dickoh, who plays for Utrecht, has been in good form for the Eredivisie side so far this season, scoring four goals for the club.
Despite his good form, the Denmark-born player was excluded from the Frenchman's squad and he is shattered.
''I am shocked and extremely disappointed that I was excluded from my country's final squad for the Cup of Nations,'' Dickoh told BBC Sport.
''Now I am considering my future with the national team because I think I deserve a place in the 23-man squad.
''I don?t know if I will return to the team under this coach or any other coach in future. I need to think over it properly.
''I have worked so hard this season to ensure that I am the most consistent Ghanaian defender in Europe so far this season and I feel I have been let down.
''I respect the coach?s choice but I have every right to say that I am disappointed.''
Even though is upset over his exclusion from the squad, he is confident the Black Stars can go on to win their fifth Nations Cup title this year.
''The squad is full of fantastic players and I am sure they will make the nation proud by winning the title,'' Dickoh said.
''There are some big teams in the tournament but I think the Black Stars is a well balanced side and with the backing of our won fans we will win the title.''
Dickoh, born to Ghanaian parents in Denmark, got his break into the Ghana national team in November 2005.
He was part of the squad that went to the 2006 African Nations Cup finals in Egypt but was excluded from the side that went to the World Cup later in the year in Germany.
The Holland-based defender was recalled to the squad after the World Cup.