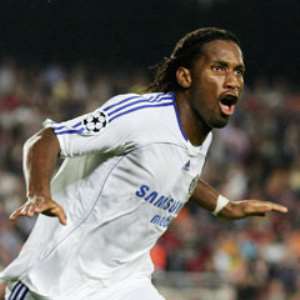 Chelsea striker Didier Drogba believes they blew the title last season over the Christmas period.
Drogba has pinpointed the 2-2 home draws with Reading and then Fulham as the key moments when the Blues blew it.
A run of injuries to key players had crippled Chelsea's attempt to play catch-up on United.
Skipper John Terry, keeper Petr Cech, winger Arjen Robben and midfielder Joe Cole were all crocked.
And Drogba, 29, admitted: "Chelsea lost the title when we drew with Fulham and Reading. That was the period when we had all those injuries.
"But when you look at the season, you have to agree it was amazing."
Drogba, speaking on a DVD review of Chelsea's season called Cup Kings, added: "When the season started, we wanted to be in every final, to fight for the title, the Carling Cup and the FA Cup and of course the Champions League.
"Chelsea played so many games and we did well but in the Champions League we stopped at the semi-final.
"Our fantastic players had shown every quality but unfortunately there were so many injuries to cope with."