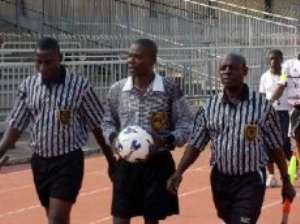 Three match referees have been suspended for the rest of the premiership season by the Referees Appointment Committee of the Ghana Football Association.
Joe Debrah, E.N. Adjei and Benedicta Wormadze were handed the sanctions for the fallen standards in their performance.
The suspension of the three match officials was after a Professional League Board recommendation to the Referees Appointment Committee following a review of their performances.
The premiership season has three games to as the season comes to an end on April 29.