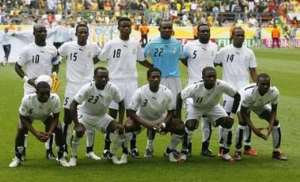 According to Swedish newspaper aftonbladet and Sports Expressen Brazil are negotiating to play Ghana at the RÃ¥sunda Stadium in Stockholm, Sweden on March 27.
Brazil plays Chile in Gothenburg on March 24 and are hoping to meet Ghana three days later. Ghana played Austria in Graz on March 24 and are still searching for an opponent on the 27th March
The Swedish FA chairman has confirmed that Brazil has asked to hire the stadia in Gothenburg and Stockholm for the matches on those days.
The organisers claim they are still working to get Ghana but wouldn't confirm.
Brazil played against Ecuador in Stockholm in January.