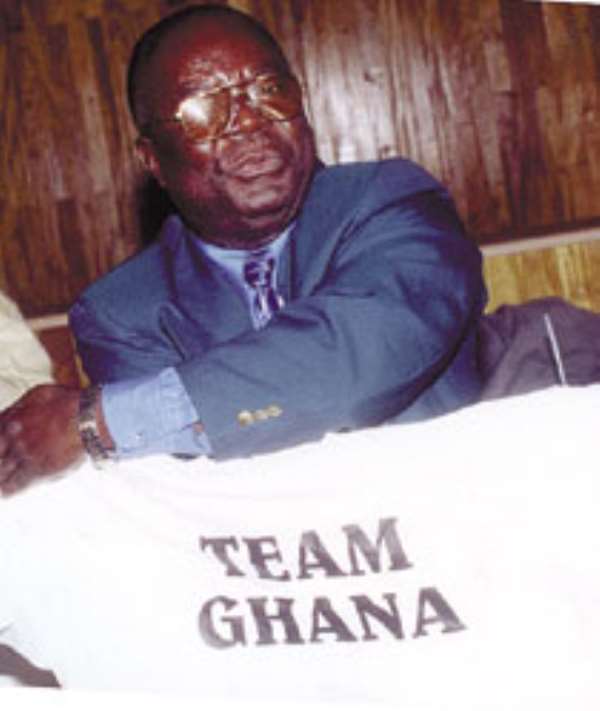 .... Exit Owusu-Ansah, Enter Agbozo Dr E. Owusu-Ansah (pictured), the acting Chief Executive of the national Sports Council, is to be transferred to the Sports Ministry, effective December 2.
Dr Owusu-Ansah's tranfer is part of a re-organisation exercise to be carried out at the National Sports Council in the next few days. A reliable source which disclosed this to the Graphic Sports yesterday said the exercise will be massive in scale will affect some key positions at the nerve centre of the nation's sports.
Mr. Albert Agbozo, the second in command at the NSC, will act as the Chief Executive. According to the source, Dr. Owusu-Ansah's transfer has been necessitated by the urgency to tap his experience and knowledge in relation to the implementation of the government's new sports policy.
It is believed the successful implementation of the new policy will go a long way to turn the fortunes of the nation's sports fortunes around. Since he took over from Brig George Brock as the boss of the NSC, Dr. Owusu-Ansah has inspired both affection and dislike at the outfit.
Generally, however, he has been in the news more for good reasons than bad ones. In the days leading to the last Commonwealth Games in Manchester, what virtually amounted to a rebellion by some athletes and coaches of certain disciplines buffeted the NSC, amid accusations that Dr. Owusu Ansah muscled his way in some important decisions.
The problem came full circle again just before the last All Africa Games in Abuja, Nigeria, when he found himself on a collision course with the selectors over a decision to drop former African 100 metres champions, Leo Myles-Mills, from the squad.
In the end, Dr Owusu Ansah's insistence that Myles-Mills be part of the squad to, at least, defend the title he won in Johnnesburg, South Africa, in 1999 during the Seventh All Africa Games paid off. Although the athlete only managed a bronze in the 100 metres event in Abuja , he was a key factor in Ghana's winning of the 4x100m gold.