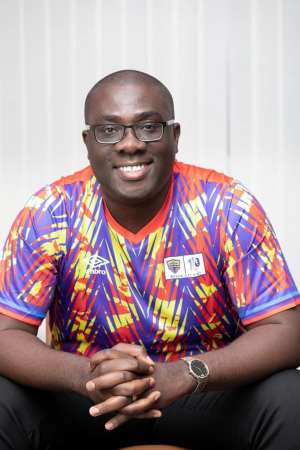 NLA Director-General Sammy Awuku
The Director-General of the National Lotteries Authority (NLA), Mr. Sammy Awuku has noted that his outfit is delighted with its partnership deal with Hearts of Oak.
The NLA at a colourful ceremony in Accra at the Coconut Grove Hotel today has signed a deal to sponsor the Ghana Premier League defending champions.
According to Director-General Sammy Awuku, the NLA will benefit from this deal
"Accra Hearts of oak is our landlord and we are excited about this deal and we know that the players' performance will impact this deal," the NLA Director-General said while speaking at the launch today.
At the event, Hearts of Oak board member Vincent Odotei expressed the delight of the club to have finally sealed the partnership deal.
Management of both partners worked hard to complete the deal and are now keen on fulfilling their parts to ensure the deal is mutually beneficial to all throughout the period.