NSA boss assures Black Bombers, others of support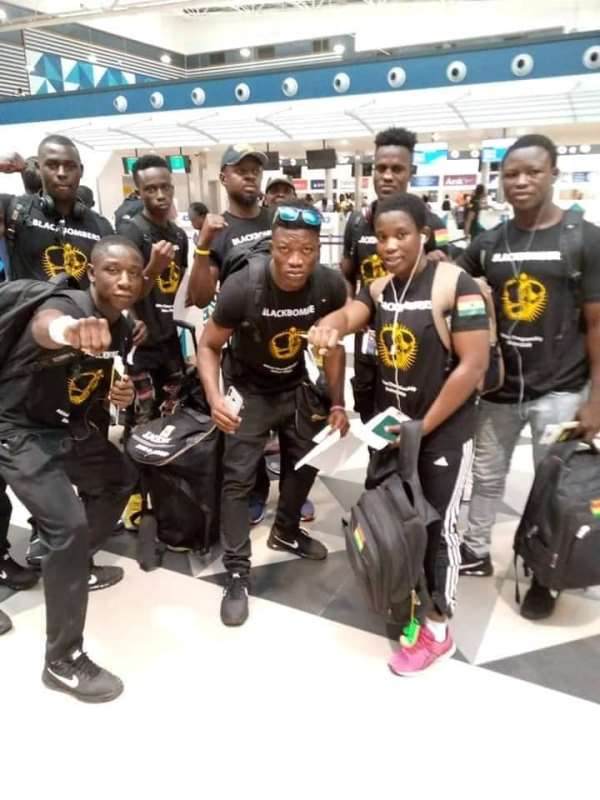 The Director-General of the National Sports Authority (NSA), Prof. Peter Twumasi, has assured athletes in the country that the government is willing to sponsor them in their respective qualifiers to enable them to qualify for the Tokyo Olympic Games in July.
Prof. Twumasi told the Graphic Sports that the Ministry of Youth and Sports was prepared to offer equal opportunities to athletes to help them qualify to the global showpiece.
The national amateur boxing team, Black Bombers, have since begun non-residential camping towards putting fighters in shape for an Olympic qualifier in France in April.
However, the Bombers are in a dilemma over whether the government would sponsor their trip to France, considering the hardships they went through to participate in a similar competition in Dakar, Senegal, last year.
But responding to the concerns raised by the athletes, the NSA boss advised them to concentrate on training harder since the government was ready to foot their travel expenses when the time comes.
"We are always ready to support athletes to qualify for the Olympic Games and that is not in doubt," Prof. Twumasi said.
"I can assure you that we will offer a fairground for all athletes to qualify."
"What is important now is for them to continue working hard to qualify when the time comes because the government is ready to finance their trips," he emphasised.
So far, only two boxers have qualified for the Olympics. They are skipper Sulemanu Tetteh and Samuel Takyi, who secured qualification during the Dakar qualifiers last year.
The duo are hoping to make a significant appearance at the games. While Tetteh will be making his second appearance at the Olympics, Takyi is keen on winning a medal in his maiden participation.