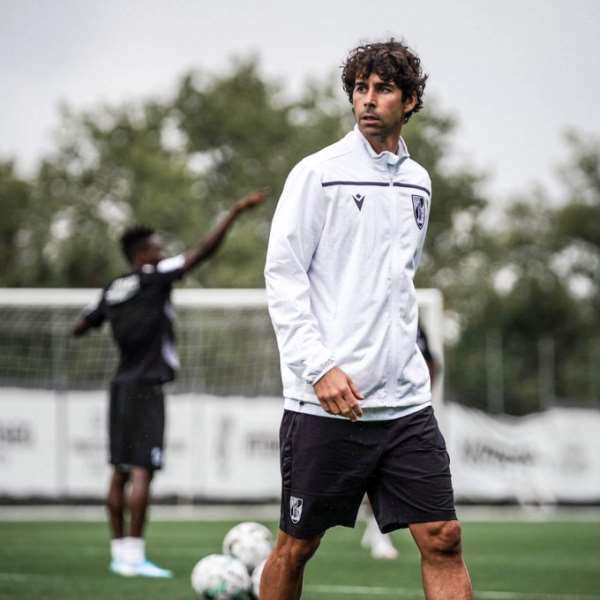 Vitória de Guimarães head coach, Tiago
Ghanaian international, Abdul Mumin has lauded Vitória de Guimarães head coach, Tiago.
The former Atletico Madrid midfielder was appointed as the head coach of the club in July this year replacing Ivo Vieira.
Tiago, who retired in 2017, signed a two-year contract with the team.
Mumin, after teaming up with the club early this summer hailed Tiago's experience describing him a great player adding he has no doubts he will be a great coach in the future.
"The first impression has been really good," Mumin said.
"He [Tiago] was a great player, there is no doubt, everybody knows that and I think the transition between a player to a coach is a good one because you already know how it feels to be a player.
"So it kind of easy to understand players and is easy to pass on the information and the experience that you've been through so I think is a great step and he is a great coach for us.
"I just can't wait for the season to start for you guys to see what he has been coaching us and trying to teach us on the field," the centre back added.
The 39-year-old former Portugal international also played for Benfica, Chelsea, Lyon and Juventus.
Tiago also played in two World Cups.