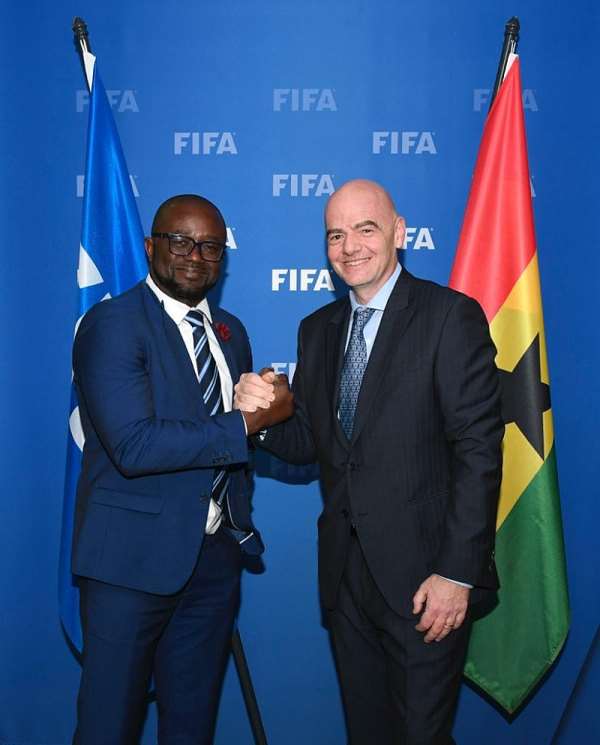 The Ghana Football Association (GFA) has received $500,000 from FIFA as part of the world football governing body's relief funds to members associations in the midst of the Coronavirus (Covid-19) pandemic.
Football this year has been massively hit by the global pandemic with the economy of the sport losing billions of money in at least the past five months.
In a bid to support member associations, FIFA has earlier pledged to share some funds in the form of a relief to alleviate some of the financial challenges.
Today, Modernghana Sports can confirm that 50% of the COVID-19 Relief Fund from FIFA which amounts to a sum of $500,000 due the Ghana FA has hit their accounts.
The money as revealed by the country's football governing body already will be used to support clubs from the various divisions, as well as other stakeholders.
This comes as a piece of good news to aggrieved clubs in the country whose proposal to amend the Ghana FA statutes have been rejected ahead of Congress.
They will now be expecting to receive their shares of the FIFA Covid-19 Relief Funds from the GFA in the coming days.