Asante Kotoko New Board Task To Restore The Pride Of The Club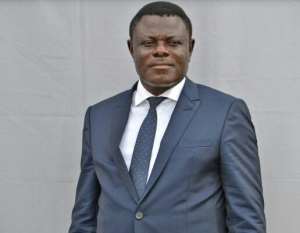 The new Asante Kotoko board has been tasked to turn around the fortunes of the club.
On Thursday, His Royal Majesty, Otumfuor Osei II constituted a new board of directors to steer the affairs of the club.
The 9-member board, to be headed by Dr Kwame Kyei has been tasked to rebuild the club and restore the pride of the club in a statement released.
"Dr Kwame Kyei, Chairman of Unity Oil Group is retained as Chairman of the Board in recognition of the fact that he has single-handedly financed the club's operations over the past three years.
"However, he will now work in a corporate setting with a Board carefully chosen to blend continuity with a combination of corporate dynamism and integrity, financial prudence and professional expertise.
"His Majesty has expressed his gratitude to two eminent bankers and two leading business executives who have agreed to lend their expertise and corporate clout to the Board.
"They are joined by one corporate lawyer and two sports experts, one from Kwame Nkrumah University of Science and Technology and the other a woman physical education specialist from Sunyani Technical University who has worked with the national women's team."
Below is the release in full: