Kemi Otegbade Allegedly goes into Hiding, Issues Dud Cheque to Eniola Badmus Others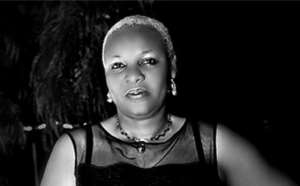 Hmm, there are some things that might come back next time that some people might chose not to take part in anymore like the just concluded Celebrity Housemates Reality TV Show, which some celebs taking part.
Well, latest rumour in town has it that the producer of the reality show, Kemi Otegbade, is now on the wanted list as her phone lines have been switched off.
Reports has it that she is Head Consultant of Heartlink Ventures Limited, a popular events, human resource and PR company and had issued out dud cheques to the finalists of the show which ended on February 11, 2017.
The cheques have since been bounced upon presentation in the bank and she is nowhere to be found leaving the winner Eniola Badmus and the runners-up Ruggedman, Chelsea Eze, Jnr Pope, Yomi Fashlanso and Doris Simeon searching for her.